CA Supreme Court Upholds Ban On Gold Mining Technique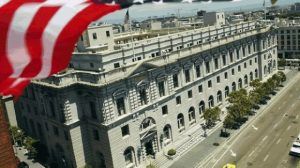 California Supreme Court Building

View Photos
San Francisco, CA — The California Supreme Court dealt a blow to the gold mining industry this morning.
In a unanimous vote, the high court upheld a ban on suction dredging in California. The technique includes using high powered vacuums to search for gold underwater by sucking up rocks and gravel from riverbeds. State officials banned the practice over concerns that it threatens fish and stirs up toxic mercury. Opponents argue that it essentially bans commercial gold mining because searching by hand makes the operation too tedious to be profitable.
The lawsuit stemmed from a question over whether a 19th century federal law allowing for the mining of gold and other minerals on federal land should override the newer state rules.
The Associated Press reports that Associate Justice Kathryn Werdegar said the federal law doesn't regulate how gold is mined and supports local control over mining land.