CA Lawmaker Concerned About Sex Offenders Using Pokemon Go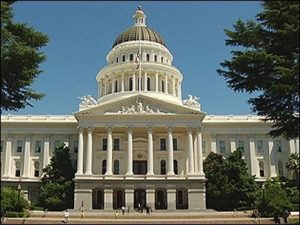 California Statehouse

View Photos
Sonora, CA — The Pokemon Go craze is prompting new legislation at the state capitol in Sacramento.
A California lawmaker says she wants to prevent sex offenders from using the game to lure innocent minors. Republican Ling Ling Chang of Diamond Bar, a self-described avid player of the game, is adding language to an existing bill already up for debate to say that sex offenders cannot use games like Pokemon Go to prey on children. The bill attempts to prevent offenders from purposefully trying to attract minors to a specific location, and to respect legal buffers in place.
Chang says in a statement, "As someone that uses the game, you can see how easy it is for criminals and predators to attract people to certain locations and many of those players are minors."
While the game has exploded in popularity since being introduced last month, there have been instances across the country where criminals have used Pokemon Go to rob or commit other crimes against people innocently playing the game.
We reported previously that Pokemon Go has a strong following locally in the Mother Lode.