Defensible Space Inspections Show High Non-Compliance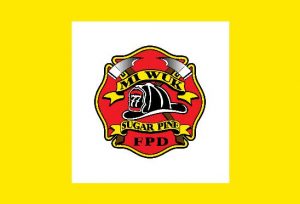 The Mi-Wuk Sugar Pine Fire Protection District

View Photos
Mi-Wuk/Sugar Pine, CA — Inspectors sent out in the Mi-Wuk Sugar Pine Fire Protection District found few properties up to code and starting in August crews will be out again.
In all, 1,400 residences will be inspected, according to Fire Chief Larry Crabtree. He indicates that currently 996 residences have been surveyed with 170 being code compliant. However, that leaves 826 that are not.
The first round of inspections began in June, in total there will be three.  On August 2, the crews will head out again to do a second inspection. Chief Crabtree notes, "Our perspective is that we would rather do three inspections and have people be fire safe than to do one inspection and write them a ticket. The idea is to get people to come into compliance." However, he stresses if a residence is non-compliant a third time, the matter is handed over to Cal Fire for a follow-up and residents could face possible fines.
Many times the work is minimal, suggests Chief Crabtree, he says that usually it is just mounds of pine needles that need to be raked up or blown off the roof or there are tree limbs that are too close to a chimney.
As previously reported, a federal grant allowed the district to hire three inspectors and in turn teach 15 volunteers how to conduct inspections and spot defensible space code violations. Chief Crabtree says that the district is making full use of the federal funding it received through a grant with a three tier approach regarding the inspectors. He indicates, "One of their first jobs is to recruit more volunteers for Cal Fire's "Volunteers in Prevention Program". Second, is to lead the inspections in the fire district. The third part of their job is to put together a program in writing that can go on year after year as a volunteer program without having to use paid staff to run it."
To get more details or ask questions about the inspections contact the district at 209-586-5158.