Volunteers Needed To Aid in Wildfire Preparedness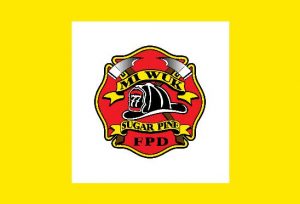 The Mi-Wuk Sugar Pine Fire Protection District

View Photos
Mi-Wuk/Surgar Pine, CA — Fire officials stress that defensible space is a key factor for firefighters trying to save homes during a wildfire that is why they are looking for help from the public to make sure property owners do their part.
The Mi-Wuk Sugar Pine Fire Protection District is partnering up with Cal Fire and its "Volunteers in Prevention Program" for the third year to carry out much needed defensible space inspections in the district. Already, three part-time temporary inspectors have been hired thanks to a FEMA grant. Additionally, 15 volunteers are needed to assist in the work. Applications are now being taken for volunteers. If selected, there will be a training period and then the inspections are scheduled to begin the second week in June. Chief Larry Crabtree outlines the requirements, "No training or equipment is needed. We provide everything that is necessary. All that is required is for volunteers to show up between noon to 4 p.m. Tuesday through Saturday and head out with an inspector." Chief Crabtree adds inspections are done in pairs or more. Applications can be found by clicking here or calling the district office at 209-586-5256.
This program is part of the district's ongoing wildfire prevention work. As previously reported, just this past month crews cleared 17 miles of brush along district roadways and at the height of the project, nearly 13 tons a day was removed.