Update: Pool Station Road Blocked Until Afternoon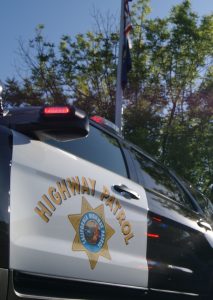 CHP patrol car

View Photos
Update at 6:35 p.m.: The CHP reports that Pool Station Road north of Highway 4 in the Angels Camp area will be completely shut down for the next six to eight hours due to a tree crashing down.  Crews will be using chainsaws to cut apart a large tree in order to remove it.  The tree is blocking both lanes of the roadway. Motorists will want to avoid the area as officers are rerouting traffic in the area. Traffic is moving freely on the highway.
Original post at 5:52 a.m.: San Andreas, CA – A tree is blocking a roadway in the Angels Camp area causing a detour for motorists.
The CHP reports a large tree has come crashing down on Pool Station Road about two miles north of the Circle 20 Subdivision near Martingale Road off Highway 4. The tree is lying across the roadway completely blocking it in both directions.  Officers are on scene turning around traffic on Pool Station. The highway is not blocked and traffic is moving freely. The tree fell just after 5 a.m. The CHP reports a road crew has been called in to remove the tree but have not yet arrived at the scene. We will bring you more information as soon as it comes into the news center.