Update: Fatal Crash Down Embankment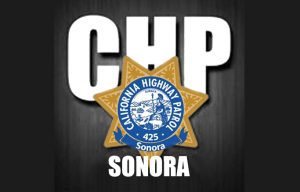 CHP-Sonora-Unit-logo

View Photo
Update at 12:45 p.m.: A Jamestown man was pronounced dead at the scene of this morning's fatal crash on J-59 in the Keystone area of Tuolumne County. The CHP is not releasing the 35-year-old man's name due to notification of family but did give new details on the solo vehicle crash. The deceased was driving a 2003 Ford Ranger pickup southbound on J-59/La Grange Road and south of Highway108 at an unknown rate of speed. Sonora CHP spokesperson Elliot Lopez detailed, "For an unknown reason, the driver allowed his vehicle to leave the roadway where it began to overturn. The vehicle ended up on its roof. The driver suffered fatal injuries as a result of the crash."
Update at 6:46am written by BJ Hansen: The CHP updates that the crash on J-59 near Highway 108 has resulted in a fatality.
Original story posted at 6:29am:Jamestown, CA — Officials are investigating a significant crash that was located early this morning in the area of J-59 near the Highway 108 intersection.
The CHP reports that a vehicle was 30 feet down an embankment and the driver was not responding. It is estimated to be about 100 yards from Highway 108. The crash was located at around 5:15am, and crews have been working to extricate the driver and remove the vehicle. It is unclear when the crash actually occurred. Be prepared for activity in the area.
No additional information is immediately available.