Public Pledges Support And Thanks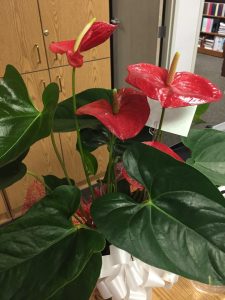 Thank You plant gifted to Sonora CHP after police shootings in the news

View Photos
Jamestown, CA – In the wake of the Dallas shooting, some Mother Lode residents are letting law enforcement know they are appreciated.
The public has been dropping off gifts all day long, according to the CHP. Pictures of the gifts, including flowers and cookies, are in the upper left-hand image box.
Officer Nick Norton shares residents are also calling to give their condolences. In a somber voice, he says that it is very emotional and it means a lot to the officers. Norton remarks, "Several phone calls were from people just saying that they're thinking of us and their behind us. A lot are saying that we're not alone and we stand with you." Norton adds that when something like this happens it hits home as he says that law enforcement personnel feel this deeply and consider themselves all brothers and sisters.
Norton wanted to publicly thank area residents for the "gracious phone calls and huge support." Additionally,  Sonora Police Department the Tuolumne County Sheriff's Department and have also received similar gifts and calls. Click here to read a letter to the public regarding the Dallas shooting tragedy from Sheriff Jim Mele.