More iPads, Fewer Electronic Diversions At Summerville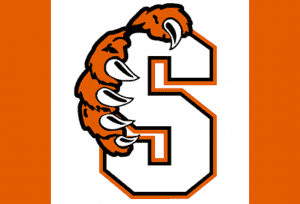 Summerville Bears logo

View Photos
Tuolumne City, CA – A fresh lot of iPads and new technology that will better focus students on learning — and away from entertainment apps are in the works at Summerville Union High School District.
At a special meeting Wednesday evening beginning at 5:30 the Summerville trustees anticipate approving the purchase of nearly $93,000 in iPads as their only open session order of business.
As District Superintendent Robert Griffith explains, "We are entering our fourth year of our iPad technology initiative and being the fourth year, we have some earlier models to replace." Describing the program as going well and evolving over time, he adds, "Each year we have made adjustments to the program and expectations." This past school year, in lieu of parent meetings, he says the district used a parent video indoctrination.
For this next school year though, Griffith shares, "We are going to go back to parent meetings…installing what is called a mobile device management on each unit…which will restrict the applications that each student can use, so [the units] will be much more focused – solely – on educational use, as opposed to being available for personal entertainment."
iPads More Engaging, Teach Tech Prowess
Overall, Griffith maintains, through numerous surveys of parents, staff and students, there is overwhelming support for the use of iPads for learning. In terms of testing and quantitative results, it is still a bit early to tell, he says, as the state system is just coming back into play. However, he points out, "We do know that when students are using the device they are much more engaged — you can just see it in the classroom. The expectation in the classroom is that they turn [their assignments] on a website or through Google Docs…so they are obviously also learning technology-based skills…one of the main purposes of the initiative, besides increasing student engagement."
As far as drawbacks, Griffith sees few. "We tried to head off quite a few problems before they got started and this year was the first where all the students had them. We had more of a breakage problem than we expected – we have an insurance policy for that – still, that is a little concerning," he admits. Too, he confides, the use of the units as entertainment has been an issue, but that should shortly be fixed. With the latest tweak to the program, he chuckles, "Going into next year, we are going to be able to lock them down with the mobile management device."
Tonight's meeting will be held in the Summerville High library (17555 Tuolumne Road). Following the iPad-related agenda item, the board will adjourn into closed session for the purpose of providing Griffith with a performance evaluation.