CTC In Sonora To Recruit For Pilot Road Use Program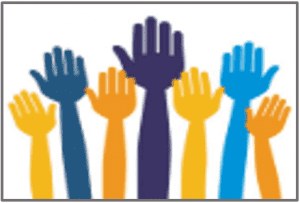 Volunteer For The Road Users Charge Pilot Program

View Photos
Sonora, CA — Rural drivers are among those that state transportation officials hope to recruit for a pilot program seeking a road maintenance funding alternative.
In fact, at the top of its agenda, the Tuolumne County Transportation Council (TCTC) will on Wednesday host a presentation on that topic by the California Transportation Commission (CTC). In addition to providing an overview of the state's transportation funding woes, CTC Deputy Director Mitch Weiss will roll out plans for a field trial that will explore possible ways that road charge use fees might possibly be implemented in place of the California gas tax.
"The reason why this is so important is because there is a funding backlog of road maintenance of about $58 million today — and that number is growing quickly," explains TCTC Executive Director Darin Grossi. "Likewise, the state highway system is anticipating a need of $57 billion over the next ten years — and new revenues to cover the cost of maintenance." Locally, Grossi says that CTC was forced to cut nearly $2 million from the Tuolumne County Regional Transportation Improvement Program (RTIP), and this year's county road maintenance budget is facing a similar revenue decrease.
Fuel-efficiency Fouls Current Funding Model 
As Grossi points out, increasingly more fuel-efficient vehicles, combined with more electric vehicles on the state highway system are creating more vehicle miles traveled on roads. Yet, transportation agencies are capturing less funding to cover maintenance costs, let alone the expansion of the transportation system.
With the state legislature's approval of SB 1077 last year, CTC was given the greenlight to test what a road user charge might look like and how it would function. "Part of that process is finding about 7,500 different volunteers around the state to monitor their driving  in rural…urban…and suburban areas…to see how the system would work," Grossi states.
Grossi adds that he plans to volunteer as a driver and hopes others in the area, from local officials to those interested in following the process, will also sign up. "It won't cost anybody anything. It is to test the system so the legislators can gain confidence that, if they convert to this new revenue system that there won't be any lost revenue to the state — but there won't be any increases to the consumer, either." Location-based GPS devices are not required, he emphasizes, and individual data will be privacy-protected.
Wednesday's meeting begins at 3 p.m. in the Tuolumne County Board of Supervisors meeting chamber (2 S. Green St.). As earlier mentioned, the discussion will be among the first orders of business. For more background on the CTC program, click here.