Busy Calaveras Elections Office Deals With Dueling Cannabis Initiatives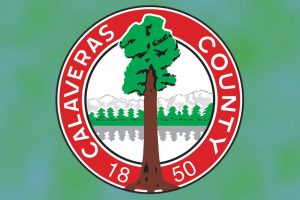 Calaveras County Seal

View Photos
San Andreas, CA – Calaveras County elections staff, already at a frenetic pace ahead of next Tuesday's June primary, is up to its eyeballs in November initiatives to vet.
Among these, as reported here, is a well-publicized proposal for cannabis regulation called Calaveras Cannabis Control (C3). Backed by high-profile supporters that include Barden Stevenot and Merita Callaway, its organizers announced the delivery of petition signatures to the Elections Office Tuesday.
Wednesday, County Registrar of Voters Rebecca Turner spoke with Clarke Broadcasting about next steps, also confirming that her office received a batch of petition signatures for a second cannabis initiative, headed up by Bill McManus, which calls for a county ban on cultivation, except for limited grows by registered patients and caregivers. With a half-laugh, she confides, "We also are in the middle of verifying 11 state initiatives…in addition to that, we have had tons of voter registrations in the last couple of weeks that we are processing…preparing for the election on Tuesday. So, in the midst of all that, our staff is working a lot of hours."
The Devil Is In The Details
Turning back to the dueling cannabis measures, Turner explains, "At this point, we have 30 days to certify the sufficiency of [all] those signatures. What we are looking at is that the petition formats are set out correctly, and that the format on whatever pages that the signatures were collected on…is what it should have been." She adds that her office must also determine the validity of each signature; specifically whether individual signatures and addresses match the current information within the county database.
Turner dispels questions about leniency for residents impacted by the Butte Fire, who may have provided non-current address information with their signatures. Simply put, she says, "Some of the people who were affected by the Butte Fire kept their same residence address in the Butte Fire area, because they consider that their primary address — they plan to rebuild, and so if that was the case, they should have signed the initiative with that address. If they changed their address on their registration, then they needed to sign the initiative with the address that they changed it to."
No Time For 'Do-overs' Before November Ballot
That means that there will be no "do-over" opportunities for organizers of either of the proposed measures in time to make the November ballot, should one or both fall short of the minimum required 1,571 signatures. "[The organizers] could contest if they disagreed that a signature was invalid…based on reasonable facts. But really, it would be based off our facts," Turner points out with a shrug.
Before signing off to re-submerge herself in paperwork, Turner shares that about 18 percent of the vote-by-mail ballots have returned ahead of next Tuesday's election, which she estimates is about average for the date. "Right now the biggest thing…is polls are open Tuesday from 7 a.m. until 8 p.m. and all vote-by-mail ballots have already been mailed, so it is too late to request one," she emphasizes. Registered voters may vote ahead of time at the Elections Office in San Andreas (891 Mountain Ranch Road) weekdays from 8 a.m. until 4 p.m., and next Tuesday until 8 p.m. there — or at their regular polling place.