CA Bill Would Make It Easier To Keep Driver's License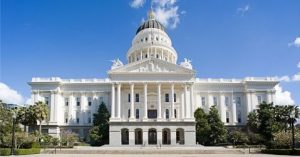 California State Capitol

View Photos
Sonora, CA — The California Senate has passed a bill that would end the practice of automatically suspending the driver's licenses of residents that do not appear in court for minor traffic offenses, or fail to pay the fines for those offenses.
The lead author of SB 881 is Democratic Senator Bob Hertzberg, who says, "What I'm trying to do with this measure is to decouple the notion of being poor…with losing your driver's license. If you are a crummy driver, you lose your driver's license. If you are drunk driving, you lose a driver's license. But, you shouldn't lose a driver's license because you can't afford these enormous costs associated with tickets."
Hertzberg says 612,000 Californians have a suspended driver's license due to failure to appear or failure to pay a ticket, citing stats from the DMV. He says if someone loses their license for failure to afford the penalty, it can detrimentally hurt their chances of being hired by employers.