CHP Reports DUIs, Road Rage Over Memorial Day Holiday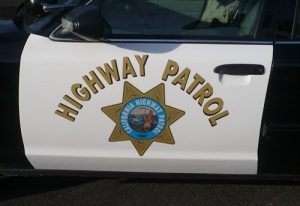 CHP Patrol Car Logo

View Photos
Sonora, CA — Typically a high-volume traffic holiday for the Mother Lode this past holiday weekend turned out to be tough on travelers and law enforcement officials alike.
Transportation industry officials predicted travelers would be out on the highways in nearly record numbers, as reported here. Between the California Highway Patrol (CHP) Sonora and San Andreas units, during their Maximum Enforcement Period (MEP) that ended Monday at midnight, at least nine DUI arrests were made.
Recapping the weekend with Clarke Broadcasting, CHP Sonora Unit spokesperson Sgt. Randy Matyshock concedes, "It was very busy, just with the sheer volume of traffic, which obviously increases our call volume. We were stretched thin with the amount of calls, compared with the available officers." His unit reports four DUI arrests and a number of citations.
Sharing a chief, top of mind concern, Sgt. Matyshock confides, "As typical with the amount of traffic, there were a lot of road rage incidents…[motorcycle riders] tend to pass on the shoulder when traffic gets backed up. Some [motorists] try to go on the shoulder to block them and that never goes good. Sometimes there are physical or verbal confrontations." When motorcyclists pass slowed or stopped traffic it just agitates other people who are sitting there waiting, he explains, adding that the remedy for that is simply for everyone to obey all traffic laws. "All road rage starts with something some violation of a traffic law…whether it is following too close or passing on the shoulder, that is how it all starts — and it all goes downhill quickly," he emphasizes.
The CHP San Andreas Unit reports that, during the MEP, officers arrested seven people; five for DUI; one for possession of a stolen Honda Civic; the other for possession of a stolen John Deere tractor. CHP officers in San Andreas handled six accidents over the period and wrote 50 citations, mostly for speeding. CHP spokesperson Officer Rebecca Myers points out that one citation was issued for failing to use a hands-free cellphone; nine for failure to wear a seatbelt.