Student Arrested For Gun Threat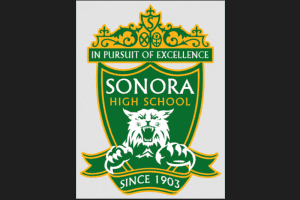 Sonora High School logo

View Photos
Sonora, CA – A student told a teacher he planned to bring a gun on campus at Sonora High School.
The 16-year-old male student was taken into custody Wednesday after school officials called the Sonora Police Department regarding the threat. Upon arrival officers learned that he also made threats to harm the teacher as well as students. The teen was questioned and no weapons were found on him. He was arrested for making criminal threats and turned over to the probation department. Regarding whether this was the departments first contact with the student, Lt. Turu Vanderweil noted that there have been earlier incidents but not of this nature, stating, "Just had general contact I can't say there have been significant problems with him. We've had prior contact but not necessarily negative contacts."
The student is in the county's special ed program which utilizes space at the school, according to Sonora High officials.
Police have been called to the school in the past for a death threat. As previously reported, that incident involved a female student that last year received a note threatening her life, which stemmed from an assault of the student in 2014 where she was punched in the face in a girls locker room. The suspect has never been caught. Lt. Vanderweil indicates, "We don't believe there is any link what so ever between the incidents." The earlier case remains under investigation.