New 'Zero' Conservation Standard For Calaveras Water Customers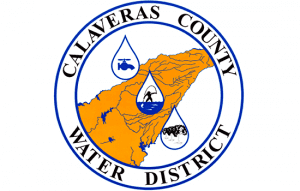 CCWD Logo

View Photos
San Andreas, CA — Big news for Calaveras County Water District (CCWD) customers. The board of directors at its Wednesday meeting approved setting a new conservation standard — zero.
Water district customers were most recently under a 13 percent water reduction mandate. Far from abandoning conversation regulations set by Governor Jerry Brown, the new normal still involves following the state's and district's common-sense rules. In describing how the board arrived at the zero standard, CCWD spokesperson Joel Metzger explains, "The State [Water] Board has really completely changed its policy on how we determine our water conservation policy. Instead of looking at the residential-capita-gallons-per-day that each person uses in a house, and then determining water conservation standards based on that, they are letting us look at our local water supply and determine whether we actually do have a water shortage."
Metzger adds, "When we analyzed that as a staff here, we determined that Calaveras County Water District does not have any supply shortage — even if the next three years are every bit as dry as the last three years." He points out that districts must still make monthly reports to the state and adds that as, since the drought, many people — including Mother Lode residents — have made significant changes in their water use, the new policy is not expected to cause a notable increase.