Deputies Kick Off Weekend With Meth Bust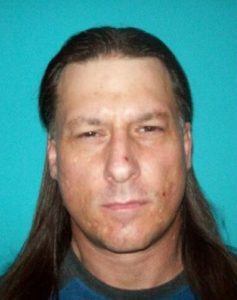 Christopher Kitchen, TCSO Booking Photo

View Photos
Jamestown, CA — It was 5 o'clock Friday evening; happy hour for some. Not so much for two Sonora residents who wound up in jail following a traffic stop that turned up drugs for sale.
According to Tuolumne County Sheriff's officials, deputies pulled over a 1997 Jeep Cherokee for an expired registration and failing to stop at a stop sign. The driver was identified as 25-year-old Crystal Akers. Her passenger, 42-year-old Christopher Kitchen, appeared to be under the influence of methamphetamine, according to the deputies' report; Akers additionally admitted to being in possession of methamphetamine. A subsequent search turned up nearly six grams of meth on Akers and over $300 in cash on Kitchen.
After the two arrestees stepped out of the jeep K9 Justice was deployed for a sniff-search. When he alerted to the presence of narcotics, deputies proceeded to collect nearly three grams of loose meth from the floorboards.
Akers and Kitchen were both booked into the county jail for possession and transportation of methamphetamine for sale. Kitchen was later booked for an additional charge of possession of heroin that was found concealed on his person at the jail. Akers remains in custody on a $20,000 bail; Kitchen has since posted his $20,000 bail.