Sheriff Discusses Drowning At Popular Calaveras Swimming Hole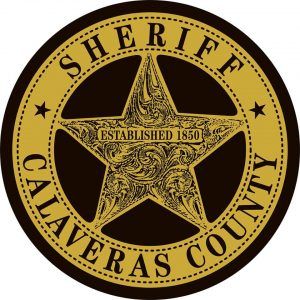 Calaveras County Sheriff's Office

View Photos
San Andreas, CA — Calaveras sheriff's officials are reporting an apparent drowning death at Candy Rock swimming hole.
Monday evening Sheriff Rick DiBasilio talked with Clarke Broadcasting about details surrounding the incident, which law enforcement officials in Calaveras and Tuolumne counties first learned about around 5 p.m. on Saturday. They were initially alerted by hikers recreating in the area who called in to report they had spotted a submerged body, he says.
According to Sheriff DiBasilio, because it was too late for search and rescue to fly in and make a recovery, a deputy who was dispatched there remained on scene all night. The next morning, both Calaveras and Tuolumne search and rescue personnel, assisted by a helicopter team from the Stanislaus unit, went in and retrieved the body of a 25-year-old Murphys man. His identity was not yet released at press time by the Calaveras County Coroner's Office.
However, the Sheriff confides, "His father said he had gone camping the night before and had not returned. It appears like there was no foul play. It looks like he possibly slipped off a rock, fell down the embankment and ended up in the water." He adds that one of the detectives, while reporting the onsite conditions, admitted that he, himself, almost lost balance on the wet rocks.
Further commenting on the matter, Sheriff Di Basilio shares that Candy Rock, a personal favorite place for his own family, can be quite dangerous for those who do not use caution. "The walk from the parking lot to the actual Candy Rock area…it's probably about a 200-foot elevation change," he states. Too, he notes, the section the young man was using is single-trail with no steps and very steep ground.
"With summer coming…the high water and everybody wanting to lay on the rocks and raft down the river, I hope that everyone wears life jackets and is very cautious," the Sheriff says somberly. He also advises against camping alone. "All I can say is, safety in numbers."
An autopsy of the young man is scheduled later this week  to confirm cause and further circumstances his death.