Secretary Of State Names Pledged GOP Delegates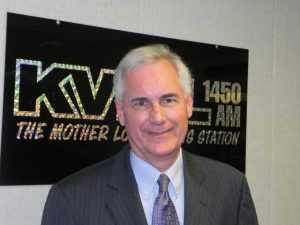 Tom McClintock

View Photos
Sonora, CA — While the field has cleared for Donald Trump to become the GOP Presidential nominee, the California Secretary of State's Office reports some regional lawmakers have signed up to be pledged delegates for Ted Cruz.
The Republicans submitted the list of delegates this week in anticipation of the June 7 primary. Pledging support for Cruz are notable names such as Mother Lode Congressman Tom McClintock and Calaveras County's former state Senator Ted Gaines. Each candidate can have up to three pledged delegates per Congressional District and 10 at-large delegates. McClintock is an at-large delegate and Gaines is one of three from the local Congressional District Four. The other two in this region are listed as Frank Schubert and Thomas Hudson.
Candidate Donald Trump has also secured delegate support from high profile names such as Congressmen Kevin McCarthy and Darrel Issa and former Representatives Duncan Hunter and Doug Ose. The regional Congressional District Four delegates are Matt Harmon, Sandy Malaney and Dennis Revell.
The Democrats have not yet submitted a list of delegates to the Secretary of State's Office, but the party has indicated it will do so within the next week.