CA Lawmakers Propose $1.3-billion For Affordable Housing Programs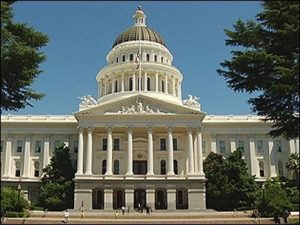 California Statehouse

View Photos
Sacramento, CA — Members of the California Assembly Democratic Caucus would like to spend $1.3 billion on affordable housing efforts.
Their argument is that several parts of the state have gotten too expensive for many to live in the communities in which they work. Lead author of the bill, Housing Committee Chair David Chiu, says, "California's housing affordability crisis tarnishes the promise of our great state, exacerbating traffic congestion, climate change and income inequality."
Governor Jerry Brown has not yet weighed in on the proposal. Some Republicans are questioning the spending, arguing that the state should instead focus on making it easier to construct new housing, and eliminate complex requirements that make construction difficult.
If approved, the $1.3-billion would go to five priority areas:
·  Rental housing for lower income working families;
·  Homeownership opportunities and rental housing for working families;
·  Affordable housing for rural California, including for farmworkers and their families;
·  Seismic retrofitting of "soft-story" homes; and
·  Housing assistance and production for homeless individuals and their families.