A Package of Tax Break Bills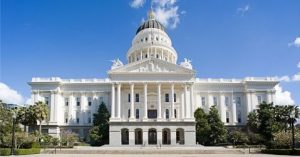 California State Capitol

View Photos
Sacramento, CA — After filing taxes many may welcome some relief and a Northern California State Senator offers some possible tax cuts.
Calling California taxpayers over-taxed and over-burdened, District 1 Senator Ted Gaines (R-El Dorado) announced legislation that could provide some financial relief. He contends, "We've got an out-of-control state government that thinks higher spending is the answer to every problem and Sacramento is always hungry for more taxpayer dollars. But enough is enough.  If the state can waste tens of billions of dollars on pie-in-the-sky projects like High Speed Rail it's a sure sign that it has more money than it knows what to do with and that it's time to cut taxes."
Gaines provides a breakdown of the four bills he has introduced to alleviate some of the tax burden on residents:
Dependent Tax Credit (Senate Bill 874): Increases the take home pay of working families by increasing the yearly dependent tax credit to $422 per dependent, from $337.
Hunting Equipment No Tax Weekend (Senate Bill 890): Exempts hunting equipment from sales and use tax during two weekends a year – a weekend preceding the beginning of deer season and a weekend preceding the beginning of waterfowl season.
Standard Deduction (Senate Bill 891): Raises the standard deduction amounts for Personal Income Tax by 25-percent for the 2016 tax year. After that one-time increase, the standard deduction would continue to be indexed for inflation, per current law.
Tax-Free Weekend (Senate Bill 1210): Exempts school supplies such as backpacks, clothing, shoes, computers and educational software from state sales and use tax during a weekend preceding the start of school.
Gaines reports that about $250 billion is collected each year in state and local governments' taxes that equals about $6,000-plus per Californian. He also notes that California's sales tax is the highest in the nation, gas taxes rank in the top five, business tax climate is the third-worst and the state's personal income tax rate among the highest in the country.