Transparency In Cap And Trade Costs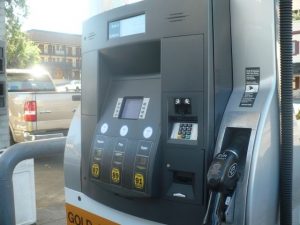 Stock Photo Gas pump

View Photos
Sacramento, CA – A new bill would disclose the added price consumers pay per gallon of gasoline for California's Cap and Trade Program.
Legislative Analyst's Office, a non-partisan organization, recently estimated that consumers are paying a collective $2 billion per year in higher prices due to the Cap and Trade Program. While federal and state per gallon gas tax amounts are posted at gas pumps, the estimated cost of the state's Cap and Trade Program on the price of a gallon of gas is not disclosed. Authored by Assemblyman Tom Lackey (R-Palmdale), AB 2066 would require gas stations in the state to post at the pumps the approximate 11 cents per gallon and 13 cents for diesel fuel in extra costs that drivers are paying for gasoline. "We need to be honest with people when the government asks them to pay higher prices," said Assemblyman Lackey. "This bill would bring some much needed transparency to the Cap and Trade Program."
The bill passed the Assembly Business and Professions Committee with bipartisan support this week and moves on to the Assembly Appropriations Committee. Proponents of the bill are supported by a broad coalition of gas station owners, small businesses, manufactures, food processors and taxpayer advocates.
To check local gas prices anytime, click here, or go to the myMotherlode.com home page and click on traffic.