Calaveras Tackles Urgency Marijuana Ordinance, Tree Task Force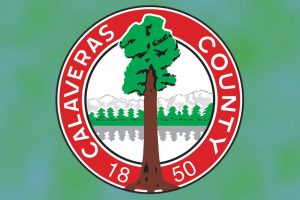 Calaveras County Seal

View Photos
San Andreas, CA — High on the Calaveras supervisors' agenda this morning is a proposed stop-gap ordinance that aims to clamp down on a recent rise in speculative real estate activities from an influx of hopeful commercial marijuana cultivators.
The preamble of the draft urgency ordinance to be discussed this morning states that, in the wake of the Calaveras County Board of Supervisors' Feb. 16 staff directive to prepare local medical marijuana cultivation and commerce rules, the county saw "a marked influx" of individuals from neighboring jurisdictions seeking to buy or lease local properties, specifically for medical cannabis grows. It also notes that cannabis-related cultivation and other commercial related activities on the rise are occurring in land use zones inconsistent with the intent of the board's established policy direction on that date.
As drafted, the urgency ordinance essentially stops the clock on new and speculative cultivation activities. It also requires all cultivation sites existing Feb. 16 or earlier to be registered and comply with prior zoning and size restrictions, pending an environmental review and adoption of a permanent ordinance. Under the urgency measure, existing sites must remain at the size they were on Feb. 16. Additionally, growers would be required to provide proof of their cultivation activities on their sites. Those who do will, in return, receive priority processing of their local zoning clearance certificates, administrative use permits, and/or conditional use permits, once the permanent ordinance is in place. In the meantime, the urgency ordinance would also ban all noncompliant cannabis cultivation, other than what is already allowed at a lawful permitted dispensary, and related commercial uses.
As several hundred people are expected to submit registration forms to the county planning department, the draft ordinance provides for the establishment of a registration fee of $220 for commercial growers; $100 for personal or caregiver cultivation as defined in the urgency rules, as the higher fee may be considered too burdensome for those at the sole use grower level. While new fees generally do not go into effect for 60 days, the county, under Government Code Section 66017(b), would be able to adopt an interim fee as part of its urgency measure. The supervisors, with a four-fifths vote, are legally allowed to extend the interim charge two more times for 30 days each while staff works in tandem to adopt a permanent fee structure under regular provisions.
A Plan For Taking Out Dead And Dying Trees
In order to tap available California Disaster Assistance Act (CDAA) funds, the county must have a functioning plan in place, so the supervisors have also slated agenda time for a detailed discussion on how the county will roll out a task force to enable tree removal and disposal operations within its jurisdiction.
The meeting documents indicate that internal multi-agency staffing and a management hierarchy will be established, joint field operations-style, similar to the one used to handle the Butte Fire recovery. As Districts 2, 3, and 4 have been identified as the hardest hit areas, supervisors from those areas are anticipated to lead the efforts. Plans to proceed include the mapping and prioritizing areas of infected trees in county-owned or maintained areas using GPS and right-of-entry forms to work with private landowners on adjacent lands.
As is being done in Tuolumne County, the Calaveras plan involves capturing and keeping very detailed records in order to secure reimbursements from the appropriate state and federal agencies awarding disaster assistance funding. Public outreach plans call for involving communities and property owners groups located in the higher Pine Belt elevations. Task force partners will include stakeholder federal and state government agencies already responsible for forestlands within the county; Sierra Pacific Industries, which holds the most privately-owned forests in Calaveras; and public utility companies with facilities to maintain in these areas such as PG&E, AT&T, Comcast and the local water districts.
Two proclamations are among the initial order of business. One thanks Resource Connection Executive Director Jeannie Hayward for seven years of community service and heroic efforts over the Butte Fire Recovery upon her suddenly announced retirement, just ahead of her plans to move out of state and provide care for a family member. The other proclaims April as Sexual Assault Awareness Month in the county. The meeting opens to the public at 9 a.m. in the supervisors chambers at the county government center (891 Mountain Ranch Road), following a closed session conference with Human Resources Director Judy Hawkins over Sheriff's Management Unit negotiations.