State Bill Would Expand "Conflict Of Interest" Rules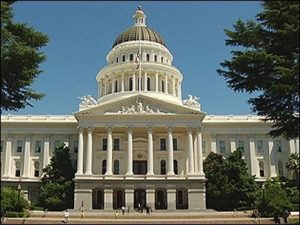 California Statehouse

View Photos
Sacramento, CA — A bill designed to crackdown on state government corruption has passed a key Senate committee.
SB 1011 would expand the list of people that would fall under the conflict of interest rules, when it comes to lawmakers voting on contract decisions. Lawmakers would need to start recusing themselves if a vote could benefit an adult child, parent, or sibling. In addition, the list would include the spouse of the child, parent or sibling. The bill is authored by Democratic Senator Tony Mendoza. A violation of the proposed rules would disqualify the offfender from holding any office in California and a fine up to $1,000. The bill would also authorize local district attorneys, and the state's Attorney General, to investigate and prosecute the violations.
It easily passed in the Senate Governance and Finance Committee on a 7-0 vote.