Lawmakers To Question High Speed Rail Plan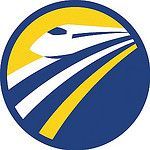 CA High-speed Rail Authority logo

View Photos
Sacramento, CA — A new business plan for California's High Speed Rail project will go before the Assembly Transportation Committee today.
The Associated Press reports that it is the first chance for lawmakers to critique the project's newly updated $64-billion business plan. In order to keep costs down, state officials are now planning to run the first leg from the rural town of Shafter in the Central Valley up to San Jose (250 miles). Initially, the High Speed Rail Authority had planned to run the first stretch from Los Angeles to Sacramento, but that would require a more extensive environmental review.
However, by changing the plan, the first leg is now anticipated to be completed by 2025, three years later than the initial plan.
California lawmakers approved Proposition 1A in 2008 which made available the initial $9.9-billion to get the project up and going, but support has dwindled over recent years according to statewide field polls.