Sonora Woman Sentenced In Yosemite Embezzlement Case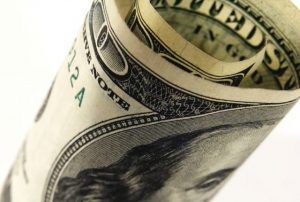 Money

View Photos
Fresno, CA — A Sonora woman convicted by a federal court for embezzling thousands of dollars while director for two Yosemite child care facilities received a light sentence today in Fresno.
Under a plea agreement, 41-year-old Charity Brocchini, who formerly headed up operations for the nonprofit Yosemite National Park Child Care Center and Yosemite Child Care Center was convicted on a single count of embezzlement last December. For that, this morning she received two months in prison and two months of home confinement and was ordered to make restitution of $42,608.21, the exact sum of what she was found to have stolen, according to Lauren Horwood of the Office of the United States Attorney, Eastern District of California. Horwood adds that court documents indicate that Brocchini is to self-surrender at the Bureau of Prisons on June 20 to begin serving her time.
Brocchini was originally charged in August of 2014 with two counts of wire fraud and one count of embezzlement from a program receiving federal funds. It was found that between 2005 and 2009 she had written extra paychecks to herself and tapped program funds to help make car, insurance and credit card payments as well as to finance shopping sprees. She had faced up to 20 years in prison and a $250,000 fine.