Mountain Ranch Braces For More Rains As Roads Reopen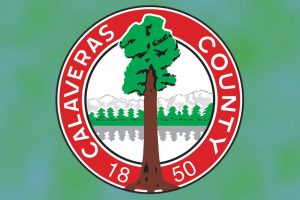 Calaveras County Seal

View Photos
San Andreas, CA — A culvert failure in Mountain Ranch that occurred during recent heavy rains has been repaired and a major road through the area has officially reopened.
This afternoon, Calaveras County government spokesperson Sharon Torrence confirms that Mountain Ranch Road is now open and fully operational. She adds that Hauver Road, which had additionally been temporarily closed for some work while crews were out in the vicinity, has also reopened. As previously reported on Monday here the culvert experienced a massive failure.
With the next round of wet weather for the region expected to hit Friday, county officials warn residents and travelers through the Butte Fire footprint to use extra caution. The National Weather Service states that a Flood Watch remains in effect for both Calaveras and Tuolumne counties below the 4,000 foot elevation through Sunday afternoon. Saturated soils and swollen small creeks and streams from the recent rains have primed the area for potential flooding. The incoming storm systems, which are expected to bring heavier precipitation, may also cause widespread nuisance flooding in low-lying areas, roadway ponding and small creek and stream flooding.