Calaveras Supes Meet Friday Over Fire, Hazard Grants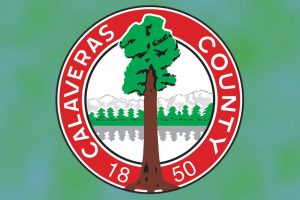 Calaveras County Seal

View Photos
San Andreas, CA — Looking to lasso more long-term recovery dollars the Calaveras supervisors will approve FEMA and Cal OES grant applications at a special meeting, called for that purpose.
Friday, the Calaveras County Board of Supervisors anticipate authorizing staff to apply under the wire of the grant deadlines for FEMA Hazard Mitigation Grant Program Fire Management Assistance Grant (HMGP-FMAG) and Cal OES HMGP programs.
Back at the end of January, Calaveras administrators became aware that in order to be eligible for these resources, the board was required to formally acknowledge the county's intent to apply for the funding, which it did. Through the process, the county learned that $441,000 in available FEMA assistance would require a local match of about $147,000. A total of $3 million available under the CalOES HMGP, which functions somewhat like a line of credit, would necessitate up to a $1 million grant match over a 36-month period. While that amount represents a steep figure, in lieu of payment, the county would be able to meet the required match through in-kind direct labor from the grant recipient(s) and labor donations from community or religious groups.
The meeting, which is anticipated to take less than one hour, will begin at 11 a.m. in the supervisors chambers at the government center.