Summerville To Roll Out Pathway Construction, Educator Effectiveness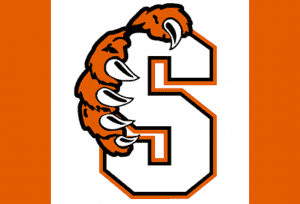 Summerville Bears logo

View Photos
Tuolumne, CA — A new high school stadium pathway and roll out spending plans for educator effectiveness funding are both on slate for the Summerville trustees this week.
At Wednesday's meeting, ahead of sending out stadium and modernization finish work out for public bids, the Summerville Union High School District Board will review project plans to construct an ADA (Americans With Disabilities Act) compliant path of travel that will connect the stadium to Building 100, which houses school and district offices. Plans call for a few more handicapped parking spaces that meet current compliance standards.
"The project is part of the ongoing plans…the next step in closing out the stadium project with the state architects, and must be completed and signed off before considering any future projects," explains Superintendent Robert Griffith. The work, which will be funded through already allocated bond funds, was previously estimated to cost $400,000. However as Griffith maintains, "It all depends on where the bids come in — we are talking about a pretty long route to connect because it all has to be standard specifications…and it cannot exceed a two percent grade along the whole path of the travel."
Once it gets the board's go-ahead, plans are to bid the project with an eye on making a contract award in time for construction to begin by June 10. The district's desired timeline indicates a completion date by July 31.
Educator Effectiveness Roll Out
Griffith's voice rings with enthusiasm over new plans being brought forward for a first board reading that will detail how over $50,000 in recently awarded Educator Effectiveness Grant funds will be spent. As he describes it, "It is a two-year plan…to provide some really specific training for teachers and administrators in working with at-risk students." Key to the training, he says, is that it will provide targeted education over a longer period; much preferable to what he describes as a previous norm of "drive-by professional development, where you…hit a topic and move on…and then kind of lose [the knowledge and information]."
In other business, the district will seek the board's authorization to issue preliminary lay-off notices, a standard annual board action, according to Griffith. "We don't have anybody that we are laying off," he states. The following three full-time services slots are listed in conjunction with the requested action: education specialist, introductory English and social sciences. Griffith confirms these as positions that do not have anyone in them and that their elimination would remove the district's obligation to fill them in the future.
Wednesday's meeting starts at 6:30 p.m. in the high school library (17555 Tuolumne Road).