Pass Medical Marijuana Tax?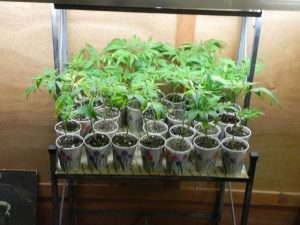 Marijuana Plants

View Photos
Sacramento, CA — A bill up for debate at the state capitol in Sacramento would put a 15% tax on the sales of medicinal marijuana.
The legislation was introduced by Democratic Senator Mike McGuire who estimates that it would bring in over $100-million annually in new revenue. Under Senate Bill 987, 30% of the money would go to the Bureau of Medical Marijuana Regulation to distribute via grants to programs that oversee the regulation and distribution of the drug, 30% to the state's General Fund, 20% for state park maintenance, 10% to restore watersheds damaged by marijuana cultivation and 10% for drug and alcohol treatment programs.
Last year McGuire introduced the "Medical Marijuana Regulation and Safety Act," a three bill package that formally regulates medical marijuana. It was signed by Governor Jerry Brown.
Senator McGuire claims, "Now that there is a long overdue regulatory framework put into place, it's time to help fund the areas that are most affected by the cultivation, those communities that have long been paying the price of the negative effects of cultivation brought on by the 'bad actors' who destroy the environment and bring in crime."
If passed, cities and counties would still have the option of implementing additional local taxes or fees, on top of the 15% tax.