Bigelow: More Water Should Be Captured From Storms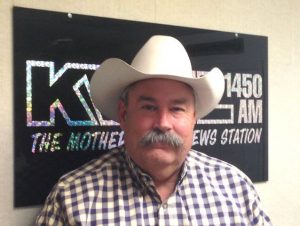 Frank Bigelow

View Photos
Sonora, CA — Mother Lode Assemblyman Frank Bigelow feels that environmental regulations are making it too difficult to capture water from the wet winter storms.
Bigelow claims that a recent decision by the US Fish and Wildlife Service restricts the amount of water than can be pumped from the Sacramento-San Joaquin Delta, even in times when there is excess water from heavy storms. He says last year the State Water Resources Control Board allowed increased pumping from the Delta after storm events, as there was enough water to still maintain Delta ecosystems. He says the new restrictions will limit the amount of water that can be stored or used locally.
Bigelow adds, "We have excess water that is above what the environmental needs are, and it is just flowing out into the ocean. We could have that in storage, and it could carry us a long way down the road this year when there is not any rain water flowing. It would help farmers, and people altogether, survive."
Bigelow claims that 208,000 acre ft. of water has been lost this year due to pumping restrictions, and it has resulted in 70,000 acres of fallowed farmland.
Earlier today Bigelow and 16 other members of the Assembly sent a letter to several state and federal decision-makers. You can read it below:
Dear Director Murillo, Chairwoman Marcus, Secretary Laird, and Director Loehefener:
We are writing in response to the recent decision by the United States Fish and Wildlife Service that will result in a dramatic decrease in water exports from the Sacramento-San Joaquin Delta. This decision will cripple our local economies by eliminating our ability to effectively capture storm water.
Last year the State Board worked with the Bureau of Reclamation and the California Department of Water Resources to temporarily allow increased pumping from the delta when there is high inflow into the delta following a storm. This allowed us to capture water runoff associated from winter storms while providing adequate outflow for the delta ecosystems.
Our state and our region have been hit hard by four years of drought. We welcome the recent storms, and hope that the rain continues. However, storm water is of little use to our farms and local businesses if we are not able to increase pumping.
We have lost 208,000 acre feet of water this year alone as a result of environmental restrictions. Failing to capture this water has resulted in nearly 70,000 acres of fallowed farmland and more than 1,500 lost jobs. Now is the time to focus on recovering from the $2.7 billion in economic damages caused by the drought, not eliminating all pumping flexibility.
We live in a time of uncertainty. Reports from your own agencies tell us that we do not know what impact climate change will have on rain and snowfall. The next drought is likely around the corner. It is clear that we need to improve wet-year management in order to fully address the issue of drought in our state, and this year is our opportunity. We must have the flexibility to increase or decrease pumping with changing flow levels. Eliminating the ability to increase or decrease pumping puts us in a position of assuming inflow will be the same no matter how climate conditions change.
The state has discretion in where water goes in California. We cannot afford to ignore the impact that these restrictions have on the people and economy of our state. The state has an obligation to ask and provide for the maximum operational flexibility when it's needed.  It's needed now.
We request that the Bureau of Reclamation and State Board work toward a policy that allows for increased exports from the Delta during periods of high Delta inflow due to recent storms.
We are committed to working with your agencies to address this issue.