Calaveras County Tables Marijuana Discussion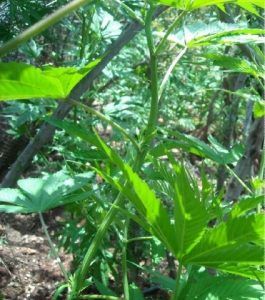 Marijuana Garden

View Photos
San Andreas, CA — The Calaveras County Supervisors planned to decide whether to implement new local laws related to medical marijuana cultivation, but the board decided to table the matter until next month.
It was on the agenda at yesterday's meeting. The Board is now scheduled to take up the matter on February 16. As it stands right now, California will have the authority to license medical marijuana growers in cities or counties that do not have their own laws on the books by March 1st of this year. This is in the wake of medical marijuana legislation signed into law by the Governor at the end of last session. The move has resulted in several jurisdictions racing to pass medical marijuana cultivation rules in order to keep local control.  However, there is new movement at the state capital to eliminate the March 1st deadline. AB 21, which would do so, passed in the Assembly this week, and it now moves to the Senate. The proponents hope to have the bill on the Governor's desk by the first week of February.
In addition, at this week's meeting the Supervisors continued the local State of Emergency declarations related to both the Butte Fire and high tree mortality.
Lastly, during a discussion session aimed at determining the best type of emergency shelter that could serve Calaveras County , the board directed staff to explore the possibility of having a homeless shelter. This particular item will come back to the board at a future meeting.