Supervisors Voice Opinions About Yosemite Wilderness Plan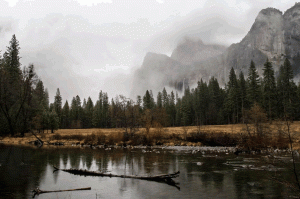 Yosemite National Park

View Photos
Yosemite, CA — Yosemite National Park is in the process of updating its 1989 Wilderness Plan, so the Tuolumne County Supervisors are weighing in.
Over 94% of Yosemite National Park is designated as Wilderness, and the park is planning to update the plan by incorporating current information about visitor use patterns. The document will also determine how much commercial activity will be allowed in Yosemite. All comments are due by January 29th.
The Supervisors this morning sent a letter noting how visitor activities in Yosemite, ranging from rafting, hiking, climbing and horseback riding, attract millions from around the world. It acknowledges that during the peak summer months, visitors often flock to Yosemite Valley, and it can create an undesirable user experience. However, it notes that other areas of the park often have excess capacity. It encourages the Wilderness Plan to allow for expansion, and advertisement, of recreational activities outside of Yosemite Valley.
It also pushes for keeping intact man-made structures like historic cabins, trail bridges and bear boxes, and expand opportunities for residents with disabilities.
The letter is signed by Board Chair Karl Rodefer.
At the meeting, District Two Supervisor Randy Hanvelt summed it up by expressing a concern that there is a growing trend toward trying to restrict vehicle traffic in the park. He said, "They need to find ways where they can make the access and experience available to more people, in a way that's consistent with preserving and maintaining the park. That's really what we want, as opposed to reducing access, if you will, and eliminating people from the park."
The letter was approved with a 4-0 vote, as Supervisor Evan Royce was absent.