Columbia President Fairchilds Looks Ahead To 2016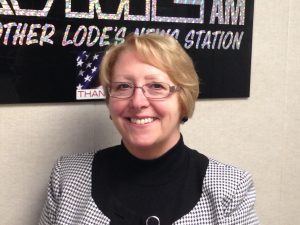 Dr. Angela Fairchilds

View Photos
Columbia, CA — Several new things are happening at Columbia College.
Dr. Angela Fairchilds says the school has gradually been increasing its enrollment, and currently has around 3,200 students (equates to around 1,800 full-time equivalent students). Dr. Fairchilds looked ahead to 2016 on Mother Lode Views this past weekend, and you can hear the entire 30-minute radio program by clicking here.
Here are some of the highlights:
Construction should start in the summer of 2017 on renovations to the lower level of the Manzanita building, thanks to Measure E funding. It will take around a year to complete, and it will result in improvements to where the cafeteria is situated, and the culinary arts program. In the meantime, the school is working out the details of where to relocate the culinary arts classes during the construction. The upper level of the Manzanita building has already been renovated, thanks to Measure E.
Columbia College has started offering classes at Sierra Conservation Center. Dr. Fairchilds says it has been a very positive experience, despite having some initial challenges to overcome, such as inmates not being allowed access to the internet. Overall, she says, "I think we're at the beginning of a wonderful partnership that's going to have a very positive impact on the inmates future lives."
A $960,000 state grant will allow selected students to receive firsthand experience in the hospitality field. School officials held a meeting last week to talk about implementing a new internship program with Black Oak Casino Resort, Evergreen Lodge and the Rush Creek Lodge.
The college is expanding its offerings in Calaveras County, as well as Oakdale. The school is using sites in partnership with the Bret Harte High School District and the Stanislaus County Office of Education.
Local industry experts have noted that there is a growing need for employees in the auto body repair industry, so classes were recently re-implemented at the main campus as part of the college's automotive program. Staying on the topic of curriculum, Dr. Fairchilds says the firefighting program has doubled in size over the past year.
Big changes are coming after the state passed AB 238 last year, which will expand the opportunities for high school students to enroll in community college classes. Columbia is working on agreements with local high schools in response to the legislation. A notable change is allowing colleges to go on high school campuses and offer classes directly to students.
Focusing on the student as a whole, the school is seeing a growing need for mental health services, so a mental health counselor will soon be hired.
The school's foundation is already planning for a 50th anniversary celebration in 2018.
Wrapping things up, Dr. Fairchilds noted that she feels a community college education is a relative bargain. It costs approximately $4,100 a year if a student takes a full 15-unit course load, compared to around $13,000 a year at a CSU school, and between $16,000-$25,000 at a UC.