Replenishing Funds For Vision Sonora Projects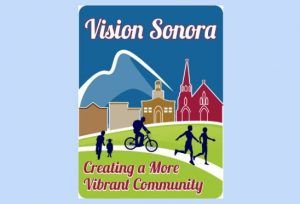 Vision Sonora

View Photos
Sonora, CA – The Tuolumne County Transportation Council (TCTC) voted this week to replace $336,000 in lost federal funding that was targeted to help pay for two Vision Sonora projects.
As previously reported, in March of last year, the Transportation Council agreed to help fund improvements for the first two Vision Sonora projects through federal Congestion Mitigation and Air Quality Funds. Those projects included a new transit hub downtown, and improvements near the historic Red Church. However, that money fell through, according to TCTC Executive Director Darin Grossi. He explains, "We were previously in non-attainment status for air quality standards and we were receiving federal funds to clean up our air and one of the things we wanted to do was spend some of the funding that's available through those programs for walk ways and bus stop improvements in the downtown area consistent with Vision Sonora. We lost some of those funds a result of our air being in compliance with Federal standards so we needed to replenish those funds."
A double-edged sword Grossi admits since TCTC had been receiving $400,000 a year from the federal air quality program.  The council approved its Regional Transportation Improvement Program on Wednesday, which included the alternate funds for a bus stop on either Stockton Road or S. Washington Street in front of the Bank of America. In addition, there will be street improvements near the Red Church. A consultant will soon be hired to draw up possible designs for the bus stop and help with the environmental review process.
The combined projects are expected to cost $2.6 million.