21-Year Sentence For Human Trafficking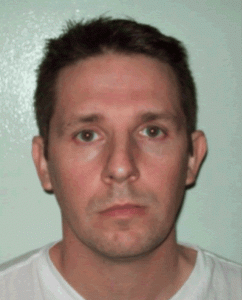 Daniel Leon Clifton

View Photos
Sonora, CA — An Oakdale man has been sentenced in what District Attorney Laura Krieg calls Tuolumne County's first ever "filed and prosecuted" human trafficking case.
It is a disturbing case, which Krieg says is, "one of the most egregious and offensive cases" she has ever reviewed and prosecuted.
The District Attorney's Office reports that the investigation into 35-year-old Daniel Leon Clifton began in October of 2014. A female victim reported that she had met Clifton three years earlier through an online teen dating app, when she was only 15 years old. Clifton had claimed to be 17 years of age. The two conversed online and eventually met in person, and engaged in sexual acts. Over the next three years Clifton would come to Sonora about once a month to see the victim and engage in sexual acts. He also had the victim send him numerous videos and pictures with explicit material. At one point, Clifton allegedly asked the victim to marry him, and promised that he would do so when she turned 18.
The DA's Office reports that shortly before the victim's 18th birthday she received a text message from an unknown number saying that she and Clifton needed to stop their relationship or the information about them would be turned over to the police. The victim begged the unknown person not do so. Authorities later discovered it was Clifton sending the text messages. She did not realize it, so to keep things quiet, he then blackmailed her by requiring her to send explicit photos and videos of herself. The requests eventually escalated to the point of Clifton demanding the victim send nude photos and videos of her eight-year-old sister, and wanting the victim to engage in recorded sexual acts with family members. Feeling that things had reached an extreme the victim went to law enforcement to report the incident.
Search warrants were  served at Clifton's home and place of work. Over 19,000 images of child pornography were discovered, including others that were not of the victim. The investigation also revealed that Clifton had used the victim's photos to set up online profiles to portray himself as a 15-year-old old girl, and attempted to engage in other relationships with underage females.
District Attorney Krieg added, "Here we had a true case of exploitation through fear, threats, and blackmail, and so I began reviewing the statute on Human Trafficking. The typical human trafficking case that we hear about in the press is where minors are being forced into the sex trade for commercial gain. This case was different. As I reviewed the human trafficking statute, the other provision of that law provides that any person who violates another's personal liberty with the intent to effect a violation of a specific crime, including child pornography and extortion, is guilty of trafficking."
Clifton pled guilty to human trafficking, criminal threats, and possession child pornography. He has been sentenced to 21 years and four months in state prison.