Plans For An Express Medical Pot Ban Up In Smoke?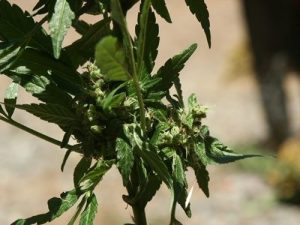 Marijuana

View Photos
Sonora, CA – The Tuolumne County supervisors and staff continue, ahead of a state deadline, to cultivate a local medical marijuana zoning ordinance.
Following three hours of public input from dozens of medical marijuana community members seeking a middle ground to be compliant with local zoning laws, the Tuolumne County Board of Supervisors on Tuesday leaned towards allowing short-term provisions for valid patients to grow a certain amount on their property, ahead of formally adopting more refined regulations through a working group with County Counsel. The board voted to send the more restrictive draft ordinance that was presented at the meeting back to county counsel for revisions. It also unanimously named District 3 Supervisor Evan Royce and District 1 Supervisor Sherri Brennan as co-chairs of what will be a group with seven voting members, further determining that the other five would be appointed through an application process.
It was also decided that voting members will include two medical marijuana patients or advocates, two residents concerned with cultivation in their neighborhood, and a doctor with experience in prescribing the substance. Sheriff Jim Mele went on record to oppose that formula, opining that it leans towards a pro-marijuana bias. Following the hearing, several of those who attended picked up applications before leaving the board chambers. The new working group, once in place, will not only seek to help refine local laws governing medical marijuana before the state's March 1 deadline; it will serve to address anticipated recreational marijuana ballot initiatives on next November's ballot.
Pre-hearing Proposed Draft: More Restrictive 
As previously reported, at the supervisors' Nov. 3 meeting, Sheriff Mele and a majority of the supervisors had earlier favored passing a short-term zoning ordinance with an express ban on medical marijuana cultivation and distribution. The sheriff noted in that meeting his office does not arrest valid patients as long as their activities comply with the state laws. Supervisor Royce came out as a strong proponent of working to create regulated industry guidelines rather than prohibit it altogether, pointing out it was the direction the state was already heading towards, under legislation passed earlier this year (reported here). The draft ordinance shared Tuesday included the express ban element and called for the formation of a working group. It also incorporated state regulations for mobile deliveries of medical marijuana and additionally outlined "noncriminal" administrative enforcement guidelines with a fine schedule for noncompliance.
In further detail, the proposed ordinance sought to ban all indoor and outdoor cultivation; collectives and cooperatives, nurseries; dispensaries; manufacturing sites; and testing laboratories. Enforcement measures in the draft document outlined noncriminal administrative measures: those caught cultivating three or fewer plants would receive a ten-day warning to abate their violation; cultivating four or more plants and/or distributing medical marijuana – or carrying forward unabated violations would trigger a notice and order (NOA) for "violations impacting health and safety," providing ten days for corrective action or appeal. Offenders would be subject to fines of $1,000 per day that would begin on the issuance date but result in no fine, if abated in ten days; offenders of open violations would be subject to a minimum $10,000 fine.
The draft ordinance mirrored state law regarding medical marijuana deliveries, making them allowable only by a licensed dispensary to a qualified patient or primary caregiver. State regulations also dictate that dispensary employees, for law enforcement purposes, are also required to carry a copy of the dispensary's current license as well as their own personal government-issued identification — and a physical copy of the delivery request. Records of the latter must also be kept and made available to state and local law enforcement, upon request.