Human Bones Found In Forest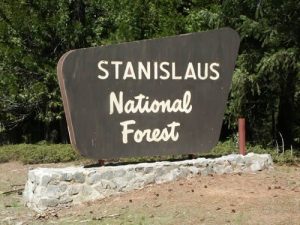 Stanislaus National Forest

View Photos
Tuolumne County, CA — Stanislaus National Forest officials have identified remains found in the Groveland Ranger District as human.
On September 29, forest officials recovered 16 bone fragments that were determined to be of Native American descent. Analysis of the bones could not be traced back to a lineal descendant but determined that they are culturally affiliated with the Sierra Me-Wuk. In October, forest officials say they received a letter from the Tuolumne Me-Wuk Tribal Council, requesting custody of the remains.
Forest spokesperson Rebecca Garcia states that, per the Native American Graves Protection and Repatriation Act, the agency is giving a "Notice of Intended Disposition" of the bones on Dec. 11. As she explains, "Custody of the remains will be given to the Tuolumne Me-Wuk Tribe after the December 11th date, if no additional claimant comes forward. Then, the remains will be buried on the forest at an undisclosed location in a respectful manner."
Garcia notes that representatives of any other tribe have until the December deadline to challenge or claim ties to the remains.