Newsom Aims For Tougher Gun Measures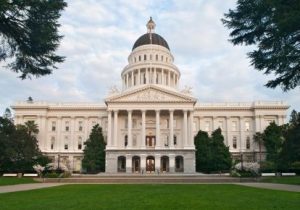 Sacramento Capitol Building

View Photos
Sacramento, CA – While the Golden State already boasts some of the nation's most restrictive gun laws, a new measure seeks to require background checks for those purchasing ammunition.
This latest proposal, which also proposes to ban possession of large-capacity magazines, comes from Lt. Gov. Gavin Newsom. He says he is calling for stricter controls in the wake of recent national mass shooting incidents, such as the one that occurred on an Oregon community college campus, stating, "stuff doesn't just have to happen," in response to much-publicized comments on the incident by Republican presidential candidate Jeb Bush.
If voters support the initiative next year, California would become the first state to require background checks for ammo purchases; New York had enacted a similar measure but wound up suspending it several months back.
Unsurprisingly, the National Rifle Association is up in arms against Newsom's action, calling it an attempt to further erode citizens' Second Amendment rights.