Butte Fire Relief Money Rolling In From Donors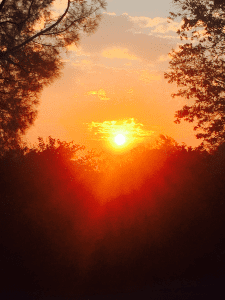 Sun

View Photos
San Andreas, CA — In tandem with the Butte Fire's full containment a few days ago, some organizations report they are now getting a handle on their longer-term recovery plans.
According to Resource Connection Food Bank Director Jeannie Hayward, "I think we're kind of at that next phase of everybody kind of settling down a little bit…trying to do everything in an orderly fashion and not so in an emergency [mode], if you know what I'm saying." It has been less than a month since the blaze's sudden ignition on Sept. 9 and subsequent, exponential spread that engulfed nearly 500 homes in the hardest hit areas of Mountain Ranch, Railroad Flat and Mokelumne Hill.
"We're all kind of taking a deep breath this week…taking stock of where we are…seeing where the needs are the most, and trying to answer to those," Hayward continues. Still trying to pull together donation reports of food poundage and funds to date, she says she hopes to have those figures by the end of the week. While Hayward will not venture any early guesstimates, she states, "The community has been amazing…we've been so busy reacting to and managing incoming donations…I can tell you that we are getting food out into the communities — we're in Mountain Ranch every day right now with food and resources." She adds that the food bank has also delivered supplies to Railroad Flat and West Point and expects to revisit those areas.
Emphatically, Hayward explains, "We don't need clothing or any other supplies right now as the warehouse is full to the gills and that needs to be sorted through." As for what the organization can really use, she says, "We are still looking for food items like peanut butter and jelly, soup, pork and beans, pasta, rice and those kinds of nonperishable foods —  and we're trying to get food out there as fast as it's coming in the door." She notes to please refrain from donating anything to the food bank that comes in glass containers.
As for volunteers, according to Hayward, helping hands are ever welcome. She directs interested volunteers to The Resource Connection Food Bank Facebook page. Gratefully, she comments, "We've been calling out for volunteers [there], and I feel very fortunate that when we call out and say we need help that people are responding." At this point, interested helpers can just show up any weekday between 9 a.m. and 4:30 p.m., even if it is only to work for a couple hours. Chuckling, she confides, "We always have things to do." Hayward additionally invites those who have been impacted by the fire to come by for food, as there is a plentiful supply and no current limits on the number of times you can go back. She ends her update with a "shout out to the community for all the support they've given to the Resource Connection's Food Bank and Butte Fire Recovery Store." For more details on ways to help out, click here.
Butte Fire Relief Funds Arriving At Calaveras Community Foundation
According to Calaveras Community Foundation spokesperson Brent Harrington, the organization's recently formed Butte Fire recovery fund is doing brisk business and already has over $130,000 in its coffers. As previously reported, the board decided to initialize a fund to which interested parties could send donations that would be used locally. "I think lot of people are going to be happy with how we allocate the funds," he comments.
Ahead of its board meeting next Tuesday, "We've been conducting meetings via emails," Harrington confides. "We've been reaching out into the community and various nonprofits and educational groups that we think or have heard it through the grapevine are providing services," he continues. "We have met with county officials…private sector folks…we're a little reluctant to say who we might give to because our board needs to make that final decision, but we expect to announce the first set of the grants the middle of next week," he states.
The foundation board, according to Harrington, sees its stewardship over the recovery funds as part of a long-term process. Perhaps at next week's meeting, he estimates, it will mete out a third of what it has collected to three or four initial groups. As for the effective response to the board's request for supportive funding, Harrington replies, "We didn't know…did not have a clue what to expect…and we crossed the $100,000 level within two weeks after starting." With money still coming in and promises of corporate checks, he projects that the fund will shortly exceed $150,000.
"I think the thing that surprised me was the breadth and depth of responses that we've received…literally…the little child that comes up and drops their coins in a bucket at an event, to checks of $25,000, including several from anonymous sources," Harrington shares. Among the larger-amount donors so far, he shares that the Sierra Health Foundation contributed $25,000 and the San Francisco Foundation through its Federlein Fund, authorized a check for $20,000.  Too, he points out, recent fundraisers at Murphys-based Brice Station Vineyards and Stevenot Winery together raised close to $10,000, while another event at Alchemy restaurant with Twisted Oak Winery netted $500. A bucket placed at the Angels Camp Farmers Market, Sept. 18, yielded nearly $900.
Harrington reports that nearly three-quarters of the individual check and Paypal payment donations are coming in from outside the county, often with notes and comments sharing of past ties or tourist visits to the area. Simply, he says, "There are all kinds of motivations, and we appreciate it all." For more details on the foundation's fund and how to donate to it, click here.