A Different Twist On An Old Scam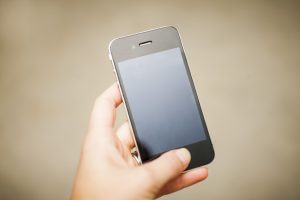 Cell Phone

View Photos
Sonora, CA – Swindlers are at it again, this time putting a new spin on an old fraud and milking thousands out of two residents.
Sonora Police Chief Mark Stinson explains, "We had two individual victims, unfortunately, and both combined [losses were] $9,000, which they had wired to a foreign country…once they hit the send button on the wire transfer, that money is gone and never can be returned."
Once again, the scammers used grandkids to tug at the victims' heartstrings to dupe them out of their hard-earned money. Both victims received phone calls from a foreign national claiming to be a government official. The victims were each told that their grandchild was involved in an auto accident in a rental vehicle; and because their relative failed to buy rental insurance, a cash deposit was need to cover damages — or their loved one would not be allowed to leave the country.
Chief Stinson remarks there are several ways to protect yourself from these scammers. He recommends, "Get a phone number — if they'll give you one. A lot of times they won't…that should raise suspicion." He adds then contact a relative or friend to verify the information…or call law enforcement. Chief Stinson shares, "We may call the number that you've obtained from that individual and chat with the person ourselves. A lot of times, because it is a scam, once we identify ourselves, they hang up on us."