Tax Relief For Damaged Property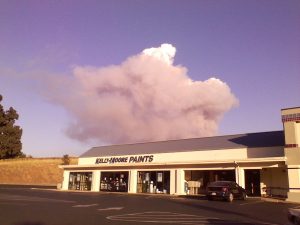 Butte Fire

View Photos
San Andreas, CA — Local officials say those with damaged and destroyed property relating to the Butte Fire can call for tax relief assistance.
According to County Assessor Leslie Davis, under state law, those whose property or homes are damaged or destroyed in the Butte Fire may qualify for property tax relief under certain circumstances, such as if the loss exceeds $10,000.
Those who qualify will receive a pro-rated reduction in the current fiscal year's taxes through a reduction in the assessed value, based on the percentage of damage; the amount cannot exceed the actual loss. Owners who need and decide to rebuild will retain their factored base year value on whatever portion of their property they rebuild. The coverage will not be able to be applied to added square footage, however; furthermore, Davis says that damaged improvements are required to be assessed.
Davis acknowledges that, as the law is somewhat complex, her office will be working to proactively identify owners who may qualify for the tax relief. The first step, she says, is to contact the office to ask questions and/or file an Application for Reassessment for Property Damaged by Misfortune or Calamity. For further details, call the Assessor's Office at 209 754-6356 and/or click here.