Heading Back To Schools With Improved Connectivity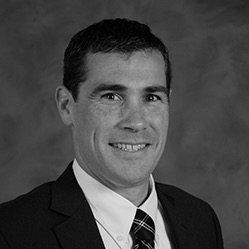 Ben Howell, Sonora Union High School Principal

View Photos
Sonora, CA — When he said "ancient experience confirms at every point that everything is linked," the Dalai Lama was certainly not thinking about wifi in local schools.
Yet, as educators from state to local level continue to focus on achieving state-of-the-art IT connectivity for the purpose of providing students with the foundation and resources to support 21st century schooling, Tuolumne County high school students, as they return to classes tomorrow will definitely be that much more "plugged in" this year to their learning experiences.
Around 1000 students who head back to Sonora High School will reap the benefits of a top-to-toe $4.5 million renovation of its Humanities Building, as previously reported, that Principal Ben Howell simply describes as "amazing."
Sonora's New 'H' Building
Network infrastructure upgrades will make the school's system more accessible and faster, according to Howell. Along with wifi throughout, the new building boasts state-of-the-art projectors, document cameras and computers in every classroom. Too, he adds, "Every single thing in there has been remodeled. Everything from…lights and exterior surfaces…interior surfaces, new carpets, desks, and things like that…to the HVAC system." Among the other high-tech perks, Howell notes, "All the heating and air conditioning has been individualized for every single classroom, as well as connectivity options for devices that we have — and future devices that we may adopt."
Other new additions at Sonora, Howell describes, include more Microsoft Chromebooks for students. Aiming to provide multiple devices for use in classes, he explains that tablet computers will not be issued to each student. New courses on the master schedule now include AP Physics and a Life Skills class to address state health curriculum standards and cyber safety. Howell, who served for the past few years as Assistant Principal, shares, too, that he is "absolutely thrilled" this year to be promoted to the helm in the wake of Pat Chabot's move into the district superintendent role. Elaborating, Howell continues with obvious pride, "I was a student at Sonora High School…taught at Sonora High School…and so…I feel like it's my school, like so many other people in this community."
Summerville Achieves 1:1 Initiative
Over at Summerville Union High School district, Superintendent Robert Griffith says staff will conduct the district's final rollout of its 1:1 Initiative, in terms of tech, so that every student at Summerville and Connections will have an iPad issued for learning use. "We're very excited about that…we've been building up to this for a couple of years," he states.
Griffith reports that the district, now in its third year of fairly flat enrollment, expects to maintain a student population of about 720 for this school year. Continuing to move forward with implementing the new state education standards, he comments, "We've been putting a lot of time into looking at staff development…professional development…and being able to use those [new IT] resources in a most effective way."
As part of ongoing enrichment training, in-service teacher training continues in-house, Griffith states. "Fortunately, we have…some teachers who are really up-to-date and plugged in in terms of technology and use of technology in the classroom," he confides, which enables the sharing of ideas and best practices for "apps" and in-classroom strategies. However, he is quick to add, "Nothing takes the place of an effective, caring, knowledgeable teacher — so we just look at [IT] as a tool — but in these days and times that we live in, it's a pretty necessary tool for students to be able to use."