Gas Prices Starting To Decline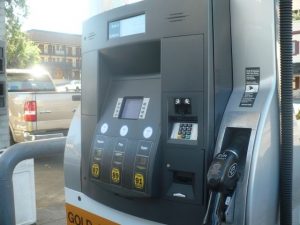 Stock Photo Gas pump

View Photos
Sonora, CA — The average price of a gallon of regular unleaded gasoline has dropped 21-cents in California over the past two weeks.
The statewide average is around $3.60. The latest Lundberg Survey shows that California's price remains well above the nationwide average of $2.71. The national average is over 80-cents lower than what it was one year ago, and fell 11-cents over the past two weeks.
Charleston, South Carolina has the lowest average price, at $2.19 a gallon, and Los Angeles has the highest at $3.80.
California recently had a price spike due to a supply shortage, but supplies are again flowing, according to the Lundberg Survey, which should result in prices continuing to fall over the coming weeks.
The myMotherLode.com gas price section shows that regular unleaded is selling in Sonora between 3.12 and 3.53 and in San Andreas from 3.05 to 3.15.