Sonora High Building, Bond Sale On Track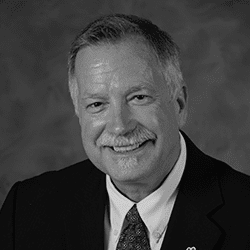 Patrick Chabot

View Photos
Sonora, CA — Ahead of this week's trustees' meeting, the Sonora Union High School district superintendent says more construction may break ground before year end.
"We're hoping to sell the bonds for the next [construction] phrase this month — and we're hoping that, by the end of the month, we'll have the money…to go out for bid on the track and field and the cafeteria," Patrick Chabot confides. If that happens, he adds, "We're hoping to start that construction, maybe as early as November."
With regard to other slated projects, Chabot says that he and the school board are still waiting for Judge James Boscoe's final demurrer ruling on the Citizens Against School Bond Abuse lawsuit that had earlier threatened to shut down construction altogether. As previously reported, the judge decided, several weeks ago, to withhold his decision until he was able to consider an appeal by the group. The ruling is expected "any day now," as Chabot puts it.
Work is still in progress to get the new Humanities Building ready in time for the start of the new school year, Wednesday, August 19 is on track but looking tight, schedule-wise, Chabot reports. "[Construction crews] are doing some final work on the back deck…put in carpeting and cabinets in most of the rooms, and we're expecting the furniture, the student…and teacher desks to be coming in next week — it's all kind of coming together really fast and furious," he describes with a rueful chuckle.
Bullying Update; Other Board Items
Concerns over bullying, and especially cyber-bullying in classes, as previously reported, are currently being addressed by the school's standing committee on wellness, according to Chabot. He adds that he hopes to shortly meet on the subject with Bill Henington, the parent who shared, during a school board meeting back in June, details of bullying attacks against one of his daughters that turned physical. The topic is not among tomorrow's scheduled agenda items.
The growth of Sonora High's Middle College program expects to figure among the meeting discussions as Learning Director Courtney Castle is scheduled to make a presentation on the subject. Through a collaboration with Columbia College, the program offers dual high school and college credit for juniors and seniors, who attend a minimum of two classes at the high school, as well as courses at the college. Chabot estimates that, with 54 students enrolled for the coming school year, the program currently involves roughly five percent of both classes.
Chabot and other school staff will also update the board on student progress made during summer school. Sharing a few metrics, Chabot reports that 54 students completed all the classes they needed to during the program, representing some 70-plus courses; four students additionally finished their graduation requirements to earn their diplomas. Due to construction on the Sonora High campus and a necessary power shut down to enable the work, he says the summer school program was "a little smaller this year" and held in two Cassina High school classrooms.
In personnel matters, Chabot says the board will consider the possible hiring of two teachers for math and special education as well as amend the associate principal's job description, ahead of advertising for candidates. The latter position became open following the board's recent decision to promote Ben Howell to principal after elevating former principal Chabot into his new superintendent's role. Howell is scheduled to resign from his former position at the meeting, contingent upon his formal acceptance to his new position.
The meeting is scheduled to begin at 6 p.m. at Cassina High School in Room C-3 (251 Barretta St., Sonora).