SHS Awaits Ruling On Demurrer Appeal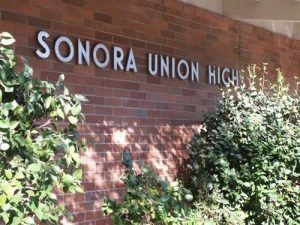 Sonora High School

View Photos
Sonora, CA — The Sonora Union High School District hopes to know in the next couple of weeks whether the aquatics center project can move forward.
As reported previously, Judge James Boscoe issued a demurrer in early April, in regards to a lawsuit against the district, which in essence would have allowed the project to proceed. However, the group Citizen's Against School Bond Abuse filed an appeal, which was discussed before Judge Boscoe yesterday. The citizens group is arguing that the District was not up front with taxpayers, and its plan to build an aquatics center, prior to the passage of Measure J in 2012.
Sonora Union High School Superintendent Dr. Mike McCoy reports that Judge Boscoe has now decided to postpone a decision on the demurrer, and will take time to further review the appeal. The district hopes to receive a ruling from him within the next two weeks. McCoy says the aquatics center and stadium renovations will both remain on hold, until the legal decision is handed down. As reported previously, renovations to the Humanities Building, funded by Measure J, are well underway and should be completed by August.