Plastic Beads Ban Passes One Hurdle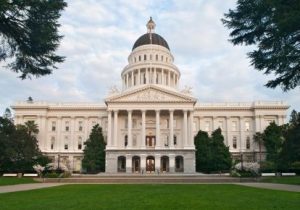 Sacramento Capitol Building

View Photos
Sacramento, CA — A bill that would outlaw plastic exfoliating beads in cosmetics has passed one obstacle.
On Friday, the Assembly voted 58 to 11 in favor of AB888.  This is the second attempt at halting the sale of soap, toothpaste and other products with tiny "microbeads" that get into the waterways and animals' stomachs. Last year, similar legislation stalled due to strong industry opposition.
Democratic Assemblyman Richard Bloom of Santa Monica authored the bill, which would ban the tiny plastic beads starting in 2020.  However, several manufacturers have already begun phasing out the exfoliating ingredients for natural alternatives, like walnut shell shavings.
Illinois  already has a comparable bill, but California's legislation takes the proposal one step farther by not even allowing  beads made with biodegradable plastic. Supporters of AB888 say those beads still pose environmental dangers.
The bill now goes to the Senate.