Sonora Student Heading To West Point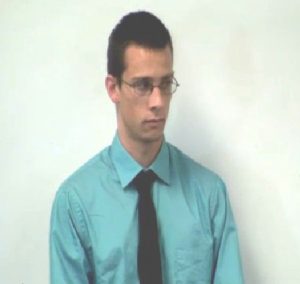 Sean Brennan Recognized for Acceptance to West Point
Sonora, CA — Sean Brennan accepted a $250,000 scholarship to the United States Military Academy at West Point, at Sonora High School's Scholarship Program presentation. In total, 118 students received scholarships. Brennan is pursuing a Bachelors of Science Degree and will begin classes at the school, located in New York, on June 29.
It was noted by Bryant Milesi, a representative from Congressman Tom McClintock's office, that Sean Brennan was chosen by West Point early in the application process, a rare occurrence. Generally, the application process for the five military academies takes at least one year. Students are expected to excel in academics, athletics and leadership. All but the Coast Guard Academy require a congressional nomination. Out of 50 applicants to Tom McClintock's office, 20 were nominated and 12, including Brennan, were accepted.
Earlier this week, Sherri Brennan presented Sean Brennan with a Board of Supervisors' Certificate of Recognition for his nomination and acceptance to West Point. Sean is Sherri Brennan's nephew by marriage. His grandfather, Jack Brennan, of Sonora, was a U.S. Marine pilot in World War II. His father, Dan Brennan is an engineer and his mother, Audrey Brennan, is a nurse; neither served in the military.
Sean has high achievements in academics, including a perfect STA score. Sherri Brennan noted he has a cumulative grade point average of 4.25 and maintained a 4.8 GPA this year. He was also captain of Sonora High School's Cross-country team, President of the CSF club, and raised money for Sonora Regional Medical Center's Cancer Patient Support Fund in memory of Sgt. Maj. Jon Cavaiani.