Decorated War Veteran Passes Away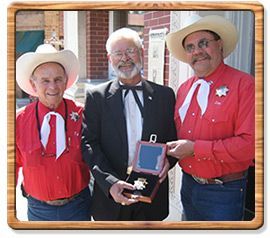 Honorary Town Marshal - Jon R. Cavaiani

View Photos
Sonora, CA — Medal of Honor recipient Jon Cavaiani, long time Columbia resident, passed away at Stanford Medical Center at the age of 70 yesterday. His wife Barbara was with him.
Cavaiani was awarded the Medal of Honor, the highest award given to those who acted with uncommon, selfless courage, by President Gerald Ford in 1974. The award recognized his actions on June 4 and 5, 1971 while serving as a platoon leader in Vietnam. Cavaiani also spent nearly two years as a prisoner of war. He retired from the Army after 21 years in 1990 at the rank of Sergeant Major.
Cavaiani was also the Mother Lode Round-Up Honorary Town Marshal in 2008, he requested to share the award with U.S. Army Sgt. Bobby Rapp. Sgt. Maj. Cavaiani's other awards include Prisoner of War Medal, Legion of Valor, Legion of Merit, Bronze Star medal with valor and Purple Heart with oak leaf clusters.
In 2011, he became a Distinguished Member of the Special Forces Regiment and was honored on Fort Bragg. Officials on Fort Bragg report he had been battling an illness similar to leukemia (Myelodysplastic syndrome) for some time.
Funeral services are pending.