Treasurer Targets Investment In Assault Weapon Maker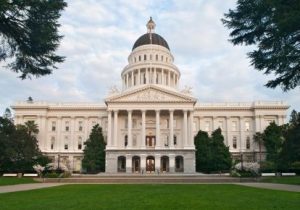 Sacramento Capitol Building

View Photos
Sacramento, CA – State Treasurer John Chiang is calling out a capital management company for dragging its feet selling a state pension fund interest in an assault weapons company.
State Treasurer Chiang is targeting Freedom Group, the maker of the assault weapon used in the Sandy Hook Elementary School killings, and Cerberus Capital Management, which agreed two years ago to remove the holding from the state teachers' pension fund portfolio.
In a letter, sent yesterday, to Sharon Hendricks, vice-chair of California State Teachers' Retirement System (CalSTRS) Retirement Board, Chiang stated his concern. He noted that, while as a limited partner, CalSTRS has little direct control over Cerberus' investments, significant risk had been "rightly determined" in investing in such a company, and requested the CalSTRS Board of Administration to "take all the steps necessary" to fully divest. He also called for Cerberus leadership representatives to attend the Teachers' Retirement Board Investment Committee meeting this Friday to address the issue.