Poll Question About Bankruptcy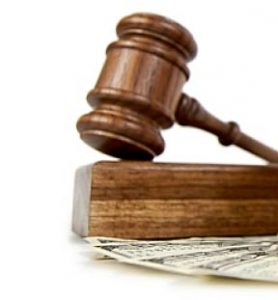 Gavel

View Photos
This week's an informal myMotherLode poll asked: Should second mortgages on underwater property be voided in bankruptcy? Nearly two-thirds, 65 percent and 278 Votes, said No and 35 percent said Yes.
A case asking the question was presented to the U.S. Supreme Court in Bank of America v. Caulkett this week. Second mortgages, often home equity loans, use the home as collateral, but the secured claim is junior to the first mortgage. If a house is worth $200,000, and the first mortgage is $250,000 it is "underwater" $50,000. In that case there is nothing left to pay off the second mortgage when a foreclosure home is sold. Sometimes if the sale of the home is delayed, the home price will go up, and there will be money left over.
The Supreme Court Justices will rule on whether a chapter 7 bankruptcy should allow a debtor to "strip off" a second mortgage lien, like in a Chapter 13 reorganization bankruptcy, when the outstanding debt for the first mortgage exceeds the current value of the home.
The 11th Circuit Court of Appeals found precedent, when David Caulkett of Florida filed for Chapter 7, and he was not held responsible for his second mortgage.
The Supreme Court decided in 1992 in Dewsnup v. Timm that a chapter 7 debtor can not "strip down" a mortgage lien to the current value of a home. The justices referred to the Dewsnup case several times noting issues when home's value fluctuates between partially underwater and fully underwater.
The Supreme Court is not expected to release its decision for several months.