California: Ban Chewing Tobacco In Baseball?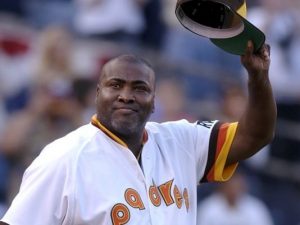 Tony Gwynn

View Photos
Sacramento, CA — A California lawmaker is planning to introduce a bill in response to the death of a Hall of Fame baseball player.
California Democratic Assemblyman Tony Thurmond of the Bay Area will introduce legislation today calling for a ban on all tobacco products at baseball stadiums in the state. It would impact the state's five major league baseball facilities. Chewing tobacco has long been associated with the nation's pastime.
San Diego Padres Hall of Famer Tony Gwynn died of cancer to the salivary glands last year, and many believe that it was because of chewing tobacco. Thurmond claims this bill would add to Gwynn's legacy, and prevent the illness of younger athletes. The bill would require stadiums to post signs about the ban in the dugouts, bullpens, locker rooms and entrances.
If approved, California would become the first state to pass such a ban. Smoking is already banned at baseball stadiums.